Your Source for High Value Low Cost Cable TV System Add Ons
CableNOW Corp. supplies products for private cable operators, college campuses, hotels, hospitals, and other properties that can benefit with these innovative cable TV system add-ons. They can be used with any private cable, satellite, master antenna or even franchise cable systems. These services may be inserted into any existing channel line-up either as a new channel or by deleting and replacing an existing channel.
Equipment is set-up and configured for installation prior to shipment. Turnaround time is generally just a couple days from receipt of order. The only additional equipment needed to add GuideNOW, MessageNOW or PlaybackNOW is a modulator. If a channel is to be deleted from a franchise operator line-up, then a channel deletion filter is required. Optionally, on-site installation assistance is available from one of our local technical affiliates.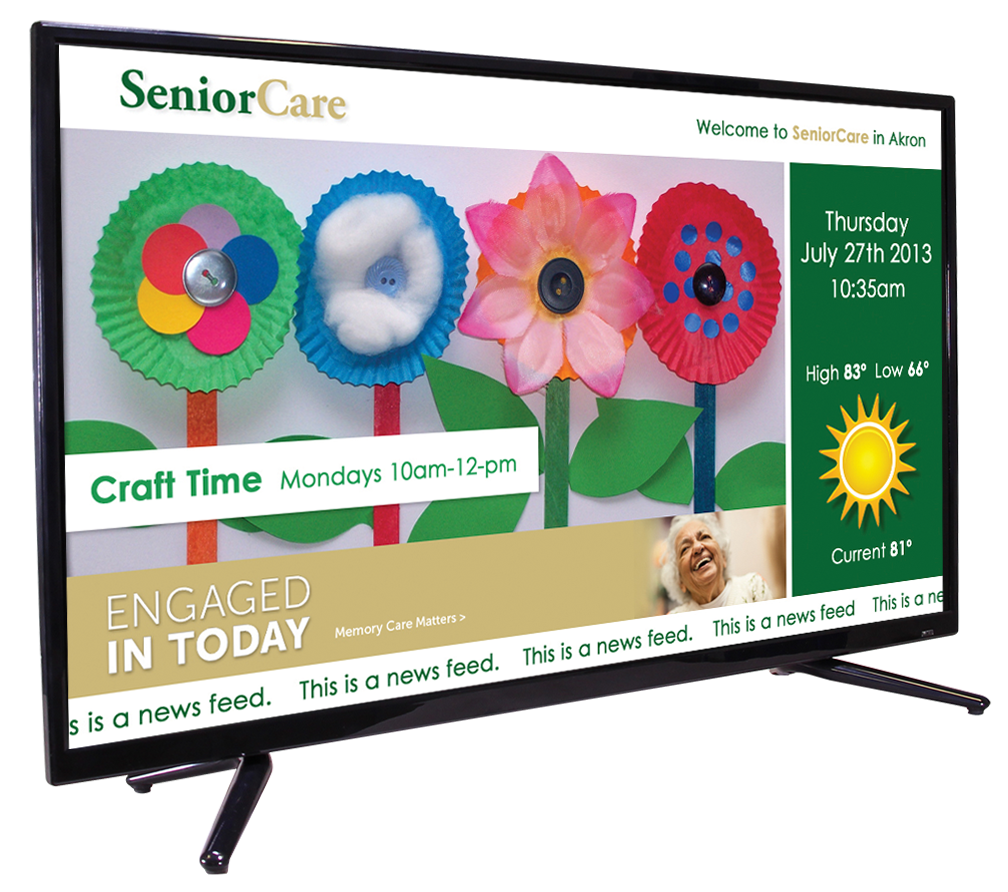 Community Message Channel
MessageNOW allows you to efficiently communicate
This custom-designed community channel can be used easily add video, images and text for a property's daily, weekly, or monthly activities. Available in both a web based and standalone version to meet your needs.
On-screen Channel Guide
What's on TV right now?
Our custom on-screen TV guide is designed to give your residents the listings information that will match up to their channel lineup. Works with both standard and high definition headends. Channel changes and updates can be made easily through our website using your own login.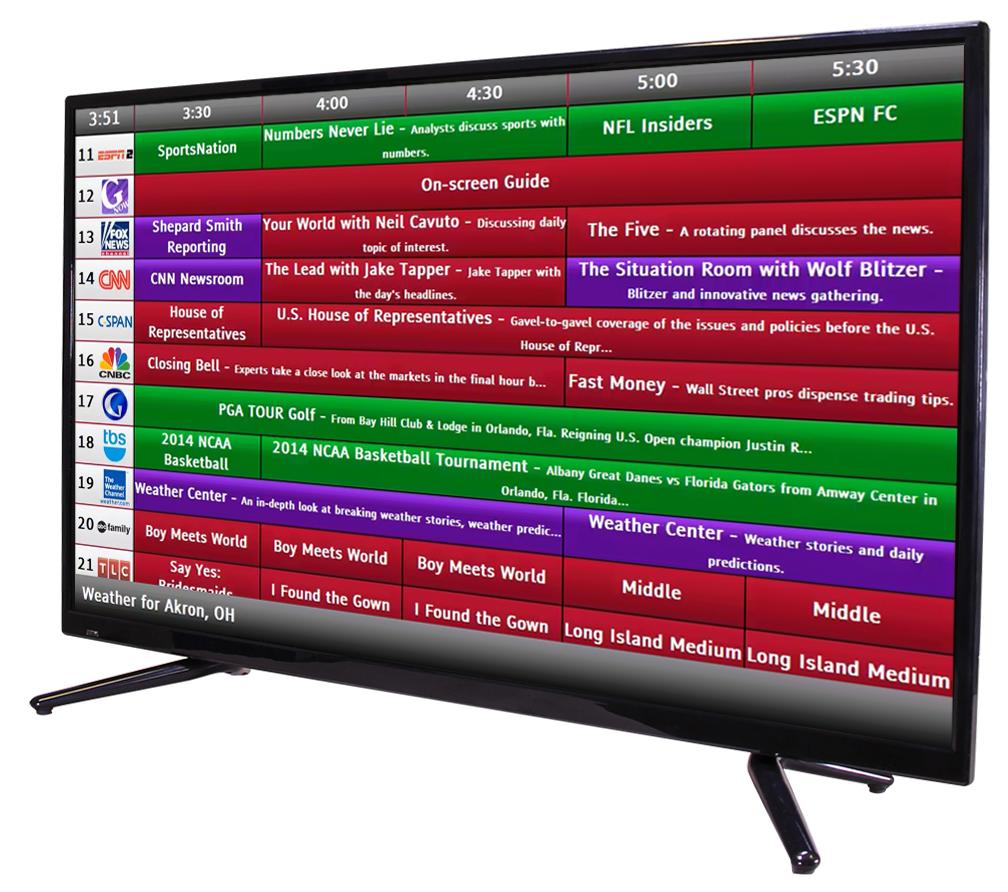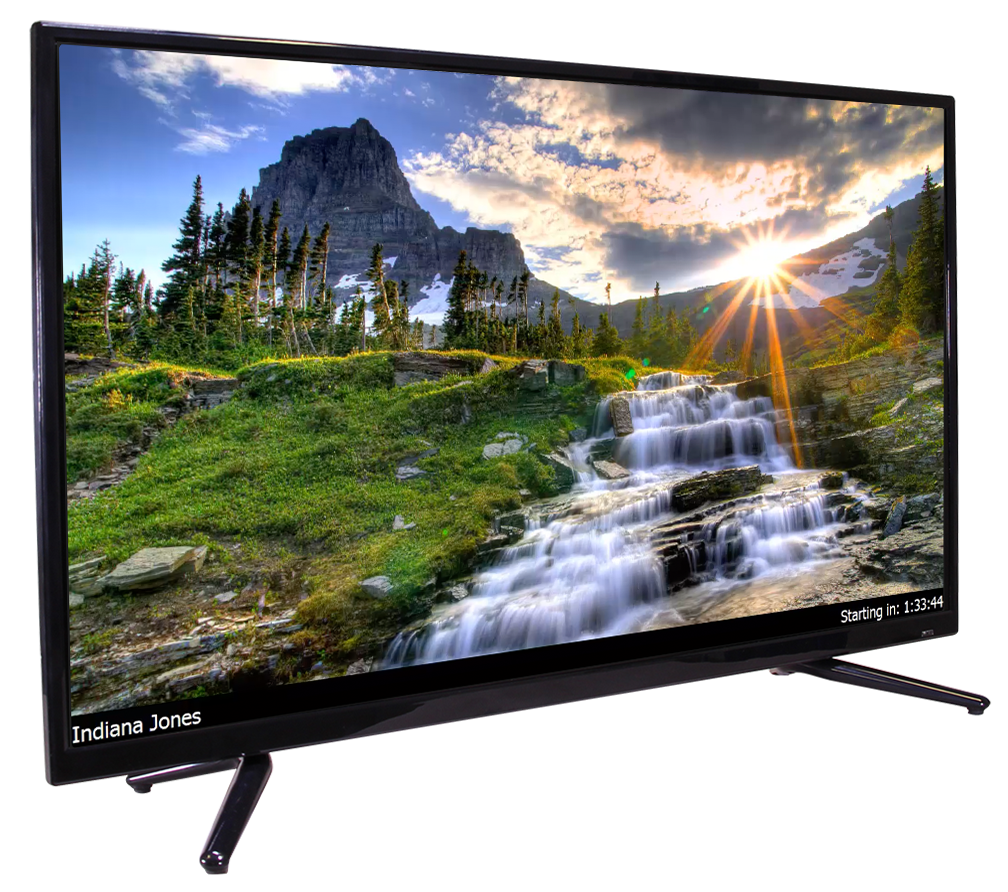 Automated DVD Playback
Keep residents entertained with PlaybackNOW.
This automated DVD playback system provides the ability to schedule DVDs, Blurays or movie files to play back at anytime using our scheduling software. Also can automatically play subtitles if selected in the scheduling. When content isn't scheduled it plays a slideshow with a countdown to the next show along the bottom.
High-Speed Internet
Generate revenue with high-speed Internet at your property.
Using your existing coaxial cable TV wiring, CableNOW Corp. will help you deliver user-friendly, high-speed Internet access to your residents using DOCSIS 3.0 technology.